We are big fans of self-driving, we love the sense of independence and the feel of the open road. We also love the fact that it can be a really economical way to get around, often meaning that trips can stretch out into multiple weeks without becoming cripplingly expensive.

We strongly recommend self-drive trips to parts of Namibia and South Africa. We can help you lift your trip out of the ordinary and turn it into something really rather cool.

But in most other countries there are some massive negatives associated with self-drive trips. It is a great irony that it is often the coolest people who want to do self-drive trips and yet the kind of trips that they are able to undertake are often restricted to the most busy and most accessible areas.

The art comes in determining which areas to self-drive and which areas to travel through in a different way.

The biggest problem in most areas is traffic. In most safari areas self-drivers are restricted to relatively small public access areas, which means that everyone getting crammed in together, with huge public campgrounds and lodges, fleets of vehicles massing around and harassing the animals. It really can be very unpleasant indeed.

The next potential negative is that in many areas you need to stay at lodges in order to be able to access the sites that you can come to see, since they are on private land. But many of these lodges do not accept self-drivers.

The third negative is that one of the greatest pleasures of travelling in Africa is to spend time with a proper expert guide. It is your guide who will open up the country for you, find things which you would never find yourself, interpret for you so that you can meet and get to know local people. It is so hard to explain how important a good guide is to the success of your trip.

The fourth negative is that, in many countries, self-drive is just too risky and complicated. There are many countries where emergency services simply do not exist, no roadside recovery, no ambulances. The signage in some regions is non-existent, the ability of the locals to help can be very restricted and confusing and the road conditions can be truly terrible.

The final negative is hustle. In some countries the biggest problem are the police, who will harass you to endlessly to extract bribes. We have been threatened with serious consequences for not cooperating and have even been locked up in jail for refusing to pay 'a contribution'. We are also aware of various scams, some enormously elaborate, by which unscrupulous local people dupe self-drivers. For a time there was a village in Tanzania where they had dug an enormous mud hole in the road in order that you would get stuck and then have to pay an extraordinary amount to get towed out.

If you are an experienced overland traveller then you may well feel ready to take on these issues and may even find that the challenge heightens the anticipation. But unfortunately the risks are way too high for us to assist you with such a trip, all we can do is wish you the very best of luck and hope that we bump into each other in some remote spot!
Your Trip
Get in touch now and we will get right back to you
with a set of individually tailor-made sample trips
From there it should be easy
to fine tune to your perfect african adventure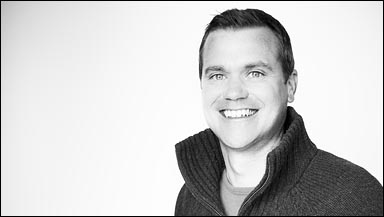 Jay Hanson
, Senior Safari Consultant
There's no time too soon
to get in touch,
please don't feel that you have to
have everything all lined up
before giving us a call.